Duncan Hanton
Duncan and Jill Hanton and their three children planted Trinity Church in the autumn of 2003, as part of a Newfrontiers London Church Planting initiative. Duncan desires to build a London church full of people of all nationalities, ages and backgrounds who come together to worship Jesus and see God's Kingdom grow. Duncan's primary roles at Trinity are to create a Kingdom culture where people know the love of the Father and are encourage to be all they are destined to be.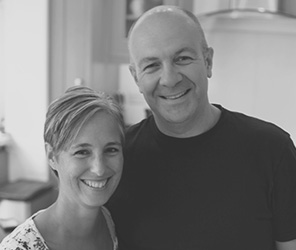 Recent Sermons
Fifteenth Anniversary of Trinity Service
14.04.19 Duncan Hanton
Parable of the Talents - repenting of fear
27.01.19 Duncan Hanton
Making 2019 count
06.01.19 Duncan Hanton
The Wise Men
09.12.18 Duncan Hanton
Generosity
11.11.18 Duncan Hanton
Family
28.10.18 Duncan Hanton
Baptism Service
14.10.18 Duncan Hanton
How hungry are you to meet with God?
07.10.18 Duncan Hanton
Five things God is saying to us
09.09.18 Duncan Hanton
Open Air Service
02.09.18 Duncan Hanton
40 Days in Prayer - Part Five
01.07.18 Duncan Hanton
10 Rules for Parenting
20.05.18 Duncan and Jill Hanton
Three Benefits that we have from Jesus Raising from the Dead
08.04.18 Duncan Hanton
Three things the Resurrection changed
01.04.18 Duncan Hanton
Paradoxology part six
04.03.18 Duncan Hanton
Paradoxology part five
25.02.18 Duncan Hanton
Paradoxology part one
28.01.18 Duncan Hanton
Vision Sunday
07.01.18 Duncan Hanton
Christmas Carol Service
17.12.17 Duncan Hanton
Advent 2
26.11.17 Duncan Hanton
Galatians part three
08.10.17 Duncan Hanton
Galatians part one
24.09.17 Duncan Hanton
Pentonville Prison Chaplain and Intro to Galatians series
10.09.17 Duncan Hanton
Jesus Sunday
03.09.17 Duncan Hanton
Martin Luther
20.08.17 Duncan Hanton
Down The Mountain
16.07.17 Duncan Hanton
Praying For Healing
25.06.17 Duncan Hanton
Pray, Friendship, Questions and Trust
11.06.17 Duncan Hanton
Easter Sunday
16.04.17 Duncan Hanton
The Suffering and Supremacy of Christ
09.04.17 Duncan Hanton
Commissioning The Prices
02.04.17 Duncan Hanton
10 Points On Giving
12.03.17 Duncan Hanton
No One Has Ever Seen God
12.02.17 Duncan Hanton
Abiding In The Presence
22.01.17 Duncan Hanton
Celebration Service
08.01.17 Duncan Hanton
Hidden in Christ
04.12.16 Duncan Hanton